Solutions > Low Carbon Australia
Australian Plans for Zero Emissions
The organisation Beyond Zero Emissions and the University of Melbourne's Energy Research Institute have developed highly detailed plans for Australia to move to a zero carbon emissions economy.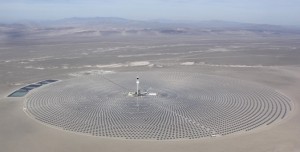 Australia as a renewable energy super power
Australia has the potential to become a renewable energy super-power.  Our coal exports could be replaced by exporting energy drawn from our renewable sources. We would save billions of dollars by avoiding imports of fossil fuels.
Renewable Energy Superpower Plan
The Beyond Zero Emissions plans tackle each sector of the Australian economy: the energy sector, the buildings sector, the land use sector,  the transport sector,  the industry sector and the  export sector.
Principles Guiding these Plans
Climate change is happening
Humans must tackle climate change
Decarbonise the Australian economy
Provide Australia's energy entirely from renewable sources
Use only technology that is proven and commercially available
The plans will maintain or enhance:
The current high living standard in Australia
The security and reliability of Australia's energy
Food and water security
Our natural environment